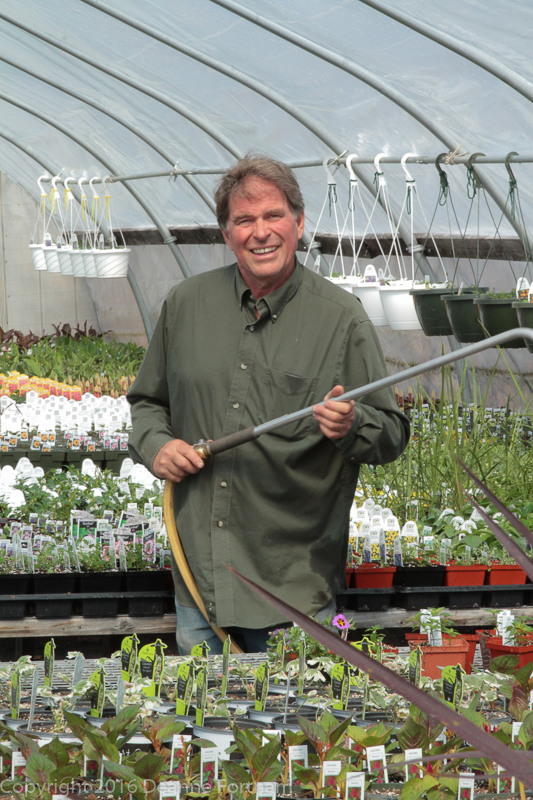 It all started with an addition on my house in Nashua, New Hampshire. It was a custom built greenhouse to look like a part, and it was, of my home. I grew plants for friends, neighbors, relatives,  and even some for myself. Everyone told someone else about me, and the girl's basketball coach at Merrimack High School bought plants from me to sell and raise money for basketball camps. Soon I had a lean-to greenhouse and cold frame in my back yard (so much for the garden). It was time to move on.
In the fall of 1986, our family moved to Bedford, a community that included Residential & Agriculture zoning. We started with one greenhouse and a small shop—some would call it a shack—on Meadowcrest Drive for 10 years before purchasing property a mile away on Back River Road.
That fall, we built  a 32 x 50 foot shop with two attached greenhouses.  In 2000, we erected a third greenhouse, and new greenhouses  popped up like mushrooms about every two years.  All this took place while I was working full time for the City of Nashua. The business was open for evenings and weekends from April to mid-June.
In 2005, I "retired" to do my business full time.  The Gardens are open from the first Saturday in April through the second weekend of October from 9:00 A.M. to 7 P.M. daily, closing at 5 p.m. past July 4. We hope you enjoy your visit to Frizzhome Gardens.
–Howard Frizzell, Owner